Hello Hello,
After throwing countless house parties & dinner parties at The Little Yellow Door, we've become impatient waiting for our new Notting Hill home to be redeveloped and some of us flatmates are moving Fulham Way! And we're back with a vengeance- doing what we do best- House Parties & Dinner Parties! But this time with a bigger and better flat- we're beyond excited to have you over!
We are now open! We can't wait to welcome you into our new home:

Wednesday - Friday: 6pm - Late
Saturday: 11am - Late
Sunday: 12pm - 5pm
 
Email Us or Whataspp us on 07538 229 096 to come over for dinner, drinks & boogies.
See you soon!
Love
the Flatmates x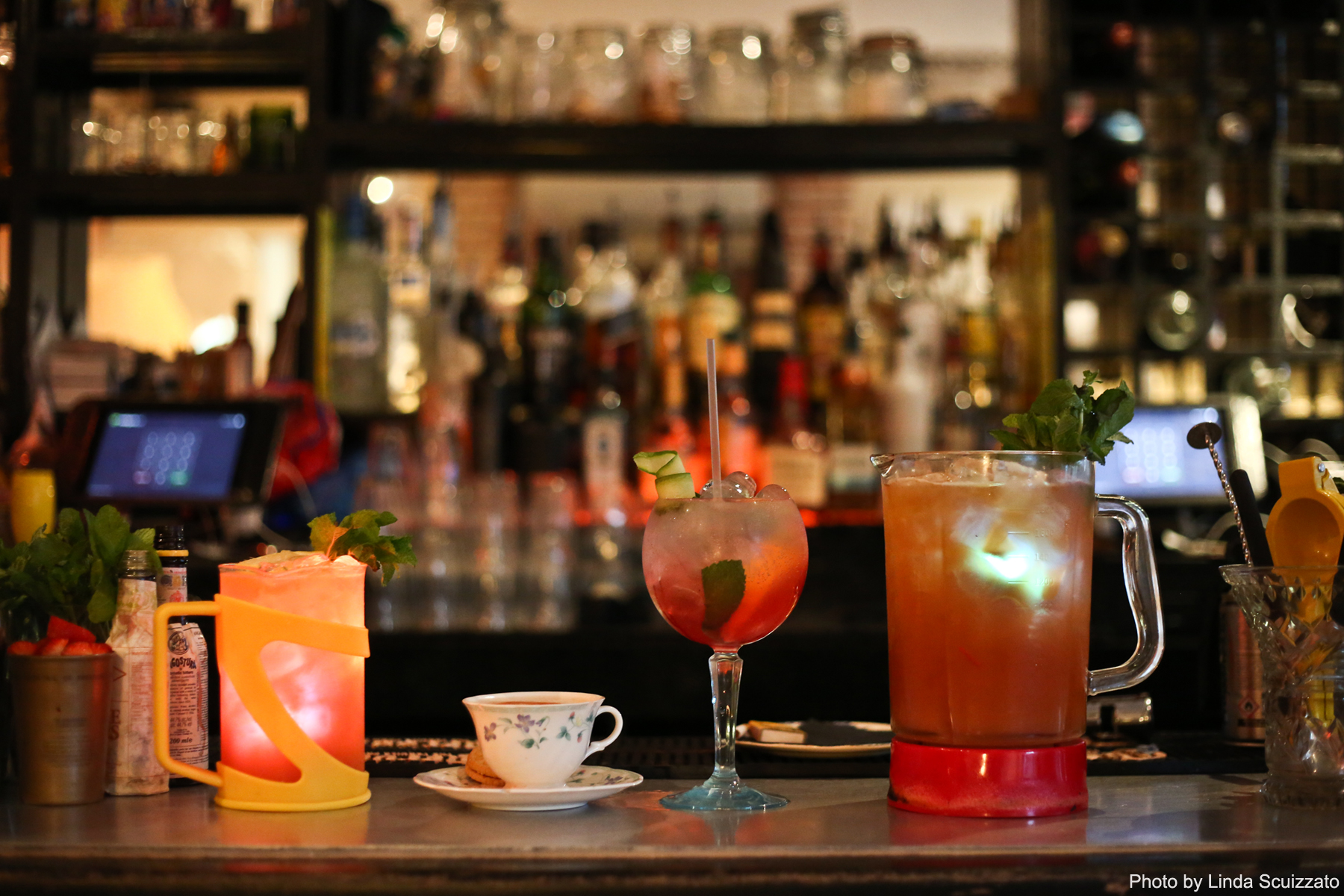 Wednesdays
Famous For:
Date Night and BITES
"Two's company…"
Come Wednesday, the flat and our heads are starting to feel a little bit more ship shape. What better way to celebrate than some dinner and cocktails? Our living room will be open for tapas style eating inspired by the flatmates's world travels. Let's prove Wednesday is the new Thursday!

(Flat)mates Rates: 50% off food for tables of two- friends, lovers and Tinder swipers alike….
Thursdays
Famous For:
The Emoji Menu and mid week boogies
" 💙🍸🍔📲😋 "
Head on over and join us for our weekend warm up! Alongside our infamous suppers and cocktails, have a crack at decoding our world famous Emoji Menu! It's still a school night but we can promise an unreasonable amount of fun. So, bring a wicked glint in your eyes… and your excuses for being late to work on Friday…
(Flat)mates Rates: The Emoji Menu - Martini and a Main for only £18
Fridays + Saturdays
Famous For:
Dinner Parties and House Parties Galore
"Our house, your Party…"
Well, quite simply it's what we do best! Start either in the kitchen for our infamous supper club and party games or head straight to the living room for drinks and foodie bites- the weekend beckons, and the Flatmates can't wait to celebrate. From 10pm our resident DJ spins all the flatmate's favorite tunes and our unique frozen blender bar whirs into action. Come with 3 friends and leave with 10…
Saturday Day
Famous For:
The ultimate Bottomless recovery buffet
"Drinks this afternoon?" "Of course, but first, brunch!"
Imagine stumbling down the stairs and into your friend's kitchen to a dream come true… ALL your favorite food laid out- a rip roaring feast to beat away and banish that Friday hangover, one plate and drink at a time! Join the flat mates for an afternoon of feasting and afternoon cocktails - whether you're feeling healthy or naughty, they'll be plenty to indulge in!

(Flat)mates Rates: Bottomless Prosecco and House Punch for only £17 extra pp.
Sunday Day
Famous For:
A hot fresh roast, served every hour, on the hour
"Sunday home Comforts…. We've got a lot to roast about…"
Sunday should be all about a long table with family, friends and piles of crisp roast potatoes, meats and trimmings- the meal that no restaurant or pub could ever beat, you say? Well, we're bringing you just that: the home style roast of your dreams. And no Sunday afternoon is complete without a lazy afternoon in our sitting room with a full program of movies, sports debates and retro gaming.

(Flat)mates Rates: A complimentary snacks, papers and board games trolley in the sitting room
A 24 hour DMC in an abandoned bar and a couple of weeks spent trawling markets and even each other's homes was all we needed. The first Little Yellow Door was born.
It was our vision of the perfect house party; a place where people could meet in an unpretentious environment; and have whatever party they wanted, from chilling in the corner to getting wild and dancing on the tables.
It was where we would want to hang out with our friends, and its where we did.
So the journey began….
These days, we are spreading our wings far and wide- we don't all live under the same roof any more, but that just means there are more of our homes for you to enjoy! From the Blue Door in Fulham to the Yellow Door in NHG, who knows what's around your street corner.
To book one of our house parties, dinner parties or a private one of your own...